What a sweet little pair these two are! Tiffany was a dream to work with, she let me do exactly what I do best....take pictures. It is people like her who get awesome photos~ they sit back and trust me...no matter how crazy the idea ;)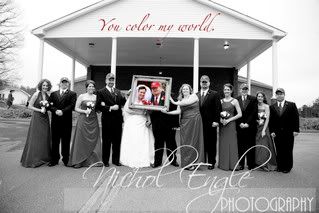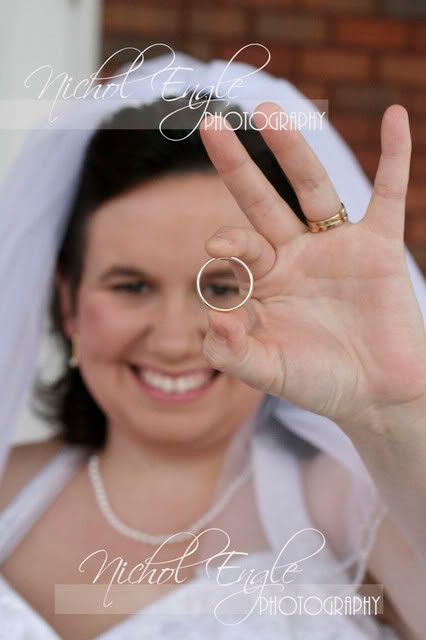 The guys thought I was completely crazy when I posed this shot. Which is a normal reaction from the guys~ I'm sure now they see what I was going for. One of my favorite poses for the rings.
I was tickled pink to have bright yellow line to work with...(it doesn't take much to excite me) but anyway..I have been wanting to photograph a wedding party in this way. This was not the photo I posed, but I ended up liking it better ;) CutE sTuFF!
This Photo can be used for thier Thank You cards....I was super excited to use my new props.
And here is yours truly...capturing the special moments ♥
Thanks, Sandy for snapping this one.... I have one of you too ;)